"Making Transition Easier"
Cheryl Adams Broker, CSS, CNE
---------------------------------------------------------------------------------------------------------------------------------------------
WHAT A FEW OF MY LISTING CLIENTS HAVE TO SAY......
"We listed our home with Cheryl and couldn't be more pleased with the professional service she gave us. She did a market analysis and guided us when it came to pricing our home competitively. She was more than willing to do Open Houses, which brought in many potential buyers. She made helpful recommendations about staging our home. She was always easy to reach by phone, text or email and would keep us up-to-date with feedback on the showings we had. Our home sold in 3 weeks and we are grateful to Cheryl for her part in making it happen. We would highly recommend her." Dick and Peg Naylor
"We were anxious and hesitant to finally put our first home up for sale, but with Cheryl's help we got it done without a hitch and it sold in ONE WEEK with a FULL asking price offer!! We're so glad we chose Cheryl to carry us through this process. Wouldn't have done anything differently. Thank you!!" Joe and April Howard

"Cheryl made putting our house on the market so easy. Quick, thorough, knowledgeable, and professional--everything you want in a realtor and more. She helped us price our house right to attract serious buyers. And she sold our home in less than 30 days--in the winter! We commend her to you." John and Sherri Smith
"We worked with Cheryl on the sale of our Thornwood home and could not have been happier. As a Thornwood resident herself, she is very familiar with the area and the top selling points. From the staging of our home to the final closing she was so helpful and always available at any time of the day or evening to answer questions. She kept us well informed during each step of the selling process and, because this was the first time we were selling it, was much appreciated. If you are looking for an upbeat, friendly agent who will take the time to get to know you and customize your selling experience, Cheryl is the agent to use!" Jon and Katie Tofilon
WHAT A FEW OF MY RELOCATION CLIENTS HAVE TO SAY......
"Cheryl was so helpful! Her professionalism, responsiveness and attention to detail made this our best home buying experience to date! She transformed our relocation from out of town by finding the perfect home close to work and school! Now she's not only our realtor; she's also our friend!" Scott and Shannon Milholland
"Cheryl was very flexible and professional throughout the whole process. We were very pleased with her finding our home and working on a quick negotiation for us. She patiently answered a ton of questions and provided excellent referrals for other services too! We were most pleased to use her services and would highly recommend her." Earl and Brenda Marshall
"Cheryl was great to work with when we were moving our large family from Florida to an area we were unfamiliar with. She patiently listened and learned what was important to my husband (yard, garage, neighborhood) and to me (laundry room, closets, bathrooms for our five daughters). She helped us get to know the area and eventually land a home that was beyond our wildest dreams. It actually had the things that made both my husband and me happy! I regularly send her texts about how much we are enjoying our home. She made the process enjoyable and stress free." Jill Anderson
"We relocated to the area from Florida...had a few windows of travel opportunity to see homes. Cheryl pre-walked homes...went above and beyond to work on our behalf. Listened and worked with grace on our "his" list and "her" list. Never felt any pressure. Knowledge of area was excellent. And a super kind and gracious person. I've recommended to her others and wouldn't think twice about using her again! We love our home." Joel Anderson
WHAT A FEW OF MY BUYERS HAVE TO SAY......
"Cheryl was a great help in getting us through our recent move. She kept us up-to-date on everything as we went through the process. She took the time to make sure that we were clear on all the paperwork and what to expect as we were going through it. We would definitely recommend her and use her again for future sales." Wally and Heidi Fuja
"I've worked with a lot of Agents over the years. Its hard to find someone who is honest, reliable and knowledgeable. Cheryl was all of these and more. We have a very busy schedule, often I would call her with a last minute request to see a home and she would be there same day! I would recommend her to anyone looking to buy or rent a home. Time in today's market is valuable, go with someone you can trust!" David and April Lockwood
"Cheryl was amazing! Couldn't have asked for a better realtor! She knew the area well and was super helpful with any question I had! She was also easy to reach and I actually felt like a priority to her!" Bill Bert
"When we couldn't find a suitable fit for our "must have" of 4 bedrooms, Cheryl was creative in revising the search to a 3-bedroom with an option of finishing the basement for a 4th bedroom. We were able to find a home in 2 days! Cheryl went the extra mile in helping us gain access to the house before close, to get estimates from contractors. Cheryl is committed and driven to do her very best for her clients!" Gordy and Carol Lewis
"My husband and I really enjoyed working with Cheryl in the search to find our perfect home! We had looked at more than 15 houses, and Cheryl was beyond patient with us and really held our hand the entire process. This was our second home and we wanted to make sure we weren't just settling. We never felt pressured or rushed. Cheryl really took her time to explain everything to us, showed us numerous houses, and really allowed us to trust her along the way. We were successful in finding a perfect home for us... the very last one we looked at. Cheryl is very trustworthy, patient, professional and caring when it comes to the home searches. I highly recommend using her in your search for you house! She will help you succeed!" Matt and Melissa Clegg
"Cheryl helped us in buying our dream house. She is extremely well organized, which is critical. She is also available almost all hours of the day and night. She was able to put in a very quick bid on the house we wanted which enabled us to win the deal. Her verbal and written communication was always clear and concise which is essential in buying a house. Her contract knowledge was also strong. She goes out of her way to help and to answer questions. We highly recommend Cheryl to anyone looking for a realtor." Dave and Michelle Skolysynski
"Cheryl knows the market, and was impressively quick in responding to all of our requests. She did all that we asked, and worked with us with grace and patience until we finally found what we needed. She listened to us, directed us (without driving the process), and negotiated a great deal for us. Cheryl took us to more houses than we could count...and was super patient and kind. We would highly recommend her to anyone!" Kurt and Julie Gebhards
"Cheryl was great! We were first time home buyers, and had a few bumps in the road but overall everything worked out in the end. She was always there for us anytime we needed and helped us get through the most stressful times in our lives to the most happy times. She was caring and understanding and definitely will use her again in the future." Melissa Nhoybouakong
Is This Your Situation: Want to Stage Your Home for a Quick Sale
Remember the last time you visited a new home development? How did you feel touring the model? Usually, pleasant memories come to mind about how well the home looked. That's because it was "showcased" properly.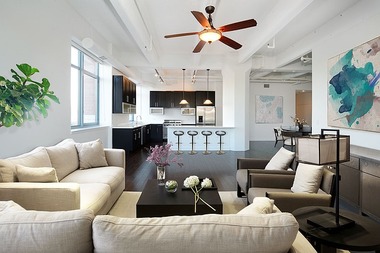 Home showcasing is not about remodeling, fixing up or making your home look sterile. Instead, it focuses on simple steps to make your home show like a model without spending a lot of money. The secret is setting the stage, which helps potential buyers imagine themselves and their families at home in your "home for sale."
Strip Down and Build Up
The first step is to clear the set. Take out extraneous furniture, decorations, pictures, etc. Take each room down to its most basic form, opening up the living space as much as possible. Then build it back up to the way you want it to look, as simple as possible, and without clutter.
Make the strip-down process simpler by stowing packed boxes in a staging area like the garage, or by renting a storage space to hold extra furnishings while your home is on the market. In essence, pack up early.
Props
When building the set, try to make each room tell a story. Help potential buyers see themselves in each room. A clever arrangement of props will make it easy for buyers to imagine writing a letter at the desk in the kitchen, clicking on the television and enjoying a bowl of popcorn, turning on the stove and preparing a holiday repast.
Themes for a room can help you narrow down how to display it. You can, of course, stage the room as you use it now, or choose a particular motif, i.e. Southwestern, country style, international. Or you could pick an activity to illustrate on your stage, i.e., relaxed office or library, gourmet cooking, resort or vacation living. What would you like to do in that room? Place the props needed for those activities throughout the room.
Lighting
Lots of lights open up a room and give it a larger appearance. If you've been using 50-watt bulbs, move up to 100 watts. If a large living room has only one lamp, move in another. Open curtains and add mirrors. When it's being shown, the home should be bright. It makes your home look like it's in center stage.
Do Your Homework
Ask what buyers are looking for in your community. What are they saying about the homes they don't buy? And what is it about the homes that are selling that make them so popular? By determining your ideal target buyer, you will better understand how to merchandise your home. Our experience in your specific neighborhood can help you answer all these questions and more.
Aroma Therapy
Almost as important as how a home looks is how it smells. Ask a close friend to walk through your home—objectively—and take a whiff here and there. Are there any offensive odors? Is it too perfumy? Too drab? Stale? Musty? Are there pet odors (which should be fixed—not covered up)? What can you do to impress potential buyers with aroma therapy?
When it comes time to sell your home, you'll want to work with a real estate professional who knows all aspects of the selling process—including showcasing. Call us today to talk about how we can help you display your home to sell for the best possible price!
HOME ACTION NEWS
Is This Your Situation: Wondering If a Fixer-Upper Is a Good Investment
Homes needing a little TLC are going on the market in the midst of increased buyer demand, and regardless of how much work these homes require, they are selling quickly and at high prices. These high-priced houses, which are listed with descriptions like fixer-upper, TLC and needs work, are in competitive markets and rising in number.
Here's a breakdown of why more fixer-uppers have come to the market and what buyers should know about investing in them.

Why Are So Many Fixer-Uppers on The Market Today?

Due to rising home prices and intense buyer competition, homeowners are listing and selling their homes as they are rather than spending time and money fixing them up. The number of expensive houses selling under this category has skyrocketed, while the quantity of more affordable homes has increased at a much slower rate. Because there are fewer homes than buyers on the market, the demand for housing guarantees that sellers who list their homes in need of work will still sell them.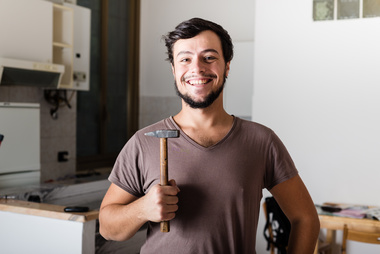 What to Watch Out for when Purchasing a Fixer Upper

Homes are selling in a flash and going for high prices, so sellers can list them the way they are and expect them to sell after limited time on the market. As a result of this seller-dominated market, there's a number of things every buyer should know before he or she commits to purchasing a fixer-upper. Whether you have the funds for all of the required renovations or plan to work on one project at a time, keep these tips in mind to make the most of buying a house that needs a little work.

Inexperienced Professionals
Only hire experienced, well-reviewed architects and contractors for design and construction. This way the work on your house is completed properly and on time.

Easy Renovations
Fix up your new house yourself to save money and achieve rewarding results by aiming for minimal renovations you'll enjoy doing.

Structural Issues and Impending Replacements
Hire a home inspector independent of the seller and broker to evaluate the house. A good one will help you learn about the home's faults and needed repairs before you make an offer.

House Value Boost
Pay attention to how much you're spending on home upgrades, making sure the value of your house will increase and compensate for the renovation costs.

Zoning Restrictions
Learn about the municipality's zoning districts and the corresponding restrictions to be sure you're permitted to change the house.

For those looking to invest in a home soon, a fixer-upper is worth considering. For more information on the fixer-upper market, feel free to reach out to us today.
---
Is This Your Situation: Looking for Ways to Secure a Good Mortgage
Purchasing a new home can be exciting…when you move in! But before move-in day comes, logistics take the front seat. In order to even begin to look for your dream home, you need to know how much you can afford to pay. To begin this pre-approval process, you need to investigate different mortgage lending sources to see which one offers you the best deal. Here are four easy steps to take when searching for your mortgage.
1) Know Your Score!
And no, I'm not talking about the score of the Super Bowl. As it applies to mortgages, you must know your credit score. Your score is determined by many different factors such as making payments on time, opening new lines of credit, and any negative marks you may have on your record pertaining to financing. Once you know that you have no liens, judgments, or collections (except for medical), then you may proceed to the next step.
2) Which mortgage is right for me?
You next task to do when shopping is to do your homework. You need to go into this process knowing a little bit about what type of mortgage you are looking to use to purchase your home. Do you want a traditional mortgage product such as a 15- or 30-year fixed-rate mortgage? Or would you like to pursue a nontraditional mortgage product such as an adjustable-rate mortgage (ARM) that fluctuates throughout the life of the loan? Do you need a product that offers down payment assistance? All of these factors need to be considered before moving on to step 3.
3) Who's your lender?
The lending sources available when purchasing a home are plentiful. You can choose to go through a bank or find an independent lender who works through one of the big lending corporations like Fairway or LeaderOne Financial. It is important to note whether they have special offers going that pitch incentives to buyers or how involved they are in the buying process.
Also, it is important to browse the Internet for any reviews you can find on lenders you are interested in utilizing for your loan. Different lenders specialize in various programs such as FHA, VA, Homes for Heroes, or NHF grant programs. Depending on your specific situation, it is important to find the best person for the job.
4) Additional costs? Nah, I can negotiate!
Remember, each lender works for you. Each one needs your business to keep on going strong. You have the upper hand in your transaction and this means checking to make sure you are getting the best deal possible. Double check the lender's fees and make sure you are well aware of any extraneous costs to be charged before you begin the loan process. Along with that, make sure you are confident in that you can always negotiate the terms with your lender.
Contact me today for more tip and information and you'll be well on your way to finding an awesome lender to finance your dream home.